Black Keg Cap Tap™ Handles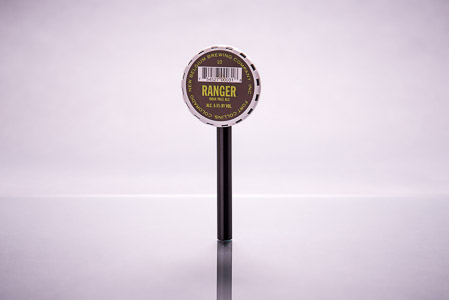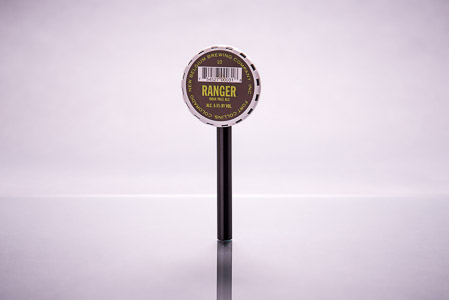 Black Keg Cap Tap™ Handles
If you have a home kegerator, the Keg Cap Tap™ handle is what you need to let your friends and family know what's on tap. Regardless of whether you're serving domestic, imports or a homebrew, this is the only tap handle that you'll need! A single tap handle for all your needs – Just snap the branded keg cap from a commercial keg onto the handle or mark up blank caps for your homebrews and you're ready to go. See how it works.
Specifications:
Fits standard 3/8"-16 UNC threaded faucets; adapters for metric (10x1.5mm) faucets available
Machined from high quality 6061-T6 billet aluminum
Compatible with caps from US Sankey style kegs (D Couplers); View a list of keg coupler types by brand here
Available in thee stem lengths (see our FAQs for more details and recommendations):

Short Stem: 2.75" overall handle length
Medium Stem: 4.25" overall handle length
Long Stem: 6.25" overall handle length

Made in Boulder, CO
Patent 8,011,123
Simple: Keg Cap Tap™ is easy to install and use. No tools are required for installation or switching of keg caps – just pop the keg cap onto the handle and you're all set. Works great for homebrews too. Write your brew name on our blank or custom printed caps. See our FAQs for more information and details.
Affordable: Specialty tap handles can be costly and limit how expressive you can make your home bar. With the Keg Cap Tap handle you and your friends will always know what's on tap without buying a collection of expensive handles.
Useful: Good for multiple taps on single kegerator. Whether commercial brews or homebrew you and your guests will always know what's on tap.