Custom Keg Caps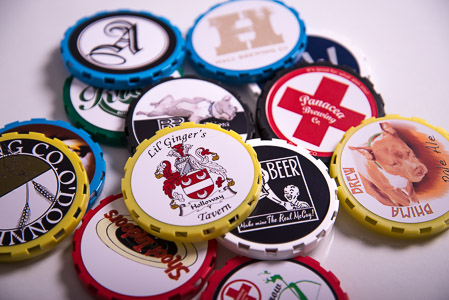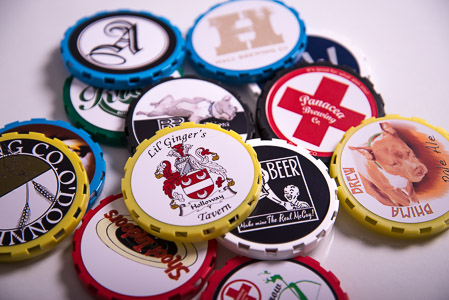 Custom Keg Caps
Get 25 custom printed keg caps with your artwork and name on them!
Perfect for home brewers. Either create brew-specific labels for your favorite beers or create your own "brand" label with a blank area to write in brew names.
Find more information about custom caps in our FAQs.
Specifications:
These are keg caps with custom printed vinyl decals on them. Full color options and high resolution printing. Decals are waterproof but allow you to write on them with markers.
You will need to supply artwork for your caps via email before or after your order. See our FAQs for more information about custom caps and what you need to know about ordering them.